Knowledge sharing to improve the user experience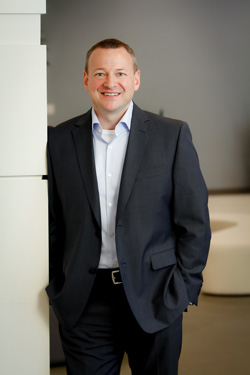 Telogis' rapid growth over the last five years is something we're proud of and we've been lucky enough that it's registered on the radars of some of the best industry analysts and trade publications. Part of the growth process is the maturing of the products and services we deliver to our customers. It's with that in mind that we seek to benefit from collaboration with other successful technology companies.
Recently, Telogis' Senior Vice President of Global Services, Chris Belden, was appointed as a member of the Technology Services Industry Association (TSIA) Executive Advisory Board. He joins executives from some of the industry's top technology companies including Oracle, SAP, Microsoft, EMC and HP.
The frameworks, benchmarking and best-practice standards issued by the TSIA are regarded as the gold standard for how technology services are delivered to end users.
Our involvement with the TSIA allows us to benefit from the combined experience of the world's leading technology companies, as well as keep abreast of important industry issues, trends and opportunities.
Joining the board is an important step in our journey to accelerate and maximize the value of the Telogis platform through design and delivery, increasing adoption and ultimately improving customer success, satisfaction and advocacy.
For SaaS companies like Telogis, a customer-focused strategy is central to strong and sustainable growth. Chris' appointment to TSIA's Executive Board is evidence of our commitment to providing the industry's best customer experience.
We'd like to congratulate Chris on his achievement on being accepted to the TSIA's Executive Board. Everyone who knows Chris personally will understand this aligns completely with his tireless championing of better customer service standards in all parts of our business.