Recently, we introduced an initiative that allowed us to increase our support for local projects in an effort to continually give back to the communities in which we live and work.
The Charitable Volunteer Day was announced in August 2014 and entitled Telogis team members to a paid day off to work for their favorite registered charity.
Joel Valdez, an R&D engineer based in our New Zealand office took advantage of the new provision to extend the work he does with his local Rotary club. This club is part of an international group started by three Chicago businessman back in 1905, and now has more than 1.2 million members in 200 countries. Club members, also known as Rotarians, use their skills and talents to assist the disadvantaged. Joel's day off allowed him to do exactly that, working with his fellow Rotarians and alongside the Ronald McDonald House Charity to provide meals for families of sick children.
We'll let Joel take the story from here.
"It feels great to get involved"
The Ronald McDonald House offers families of chronically ill children who are being treated at a nearby hospital a place to stay; a place where they don't need to worry about organizing accommodations or preparing meals. It offers a helping hand to families who  are often under immense emotional, physical and financial stress.
Every couple of months our club prepares meals for the Ronald McDonald House here in Christchurch. On my Volunteer Day I joined four of my club members to prepare a hearty dinner and dessert for more than 40 family members staying at the house.

It was a lot of fun and while it may be just a small thing, for someone in need it might well be a big thing for them. It feels great to get involved in a community service and be able to meet and help people.
I'm thankful that Telogis cares enough to have this initiative and allow me the time off to get involved in the community.
Giving back – Part of who we are
The Charitable Volunteer Day allows each employee to find ways we can make a positive difference, and with headcount nearing 600 spread across offices from Britain to Brazil, Toronto to Texas, California to Christchurch and beyond, it was time to empower employees.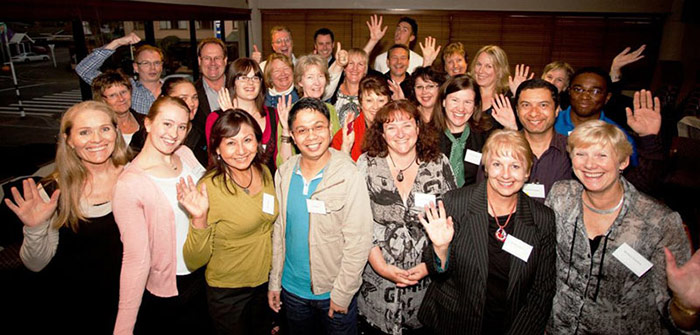 We're looking forward to hearing more stories from our team as they look for ways to make good use of this new initiative, to embrace the Telogis culture and give back to the communities of which we're proud to be a part.