We all know how much connectivity and mobility have changed life as we know it — in fact, it's no stretch to say society will never be the same.
A change that big creates a lot of disruption and businesses are constantly evolving to keep pace. Utilities are adapting with a revolution of their own and it's helping them achieve record levels of efficiency, outstanding customer service and blazing response times.
Utilities need to be innovation leaders
Utilities are under pressure to perform. Not just from their customer base but local government, shareholders and their partners such as vegetation management companies and emergency services.
To survive, utilities are turning to technology to help them cope; building systems that allow them to effectively monitor their network and respond quickly to outages and destructive storms.
And with blackouts lasting more than five minutes costing U.S. power customers about $26 billion annually, there is a pressing demand for utilities to keep doing more to minimize and even prevent outages.
By innovating and working with innovative technology partners, utilities can work to respond more quickly and operate more efficiently – keeping everyone happy.
Utilities using mobile workspaces to transform
The one thing helping utilities to radically transform how they operate is the mobile workspace. Sometimes referred to as a hub, or Vehicle-as-a-Hub (VaaH), the mobile workspace is all about keeping remote workers super-connected – they're onsite at a job but have all the data and connectivity of being back in the office.
The core of the solution is the telematics unit in the vehicle, or black box. Traditionally used to capture vehicle location and other basic data, more recent units offer greater functionality, one of which is to create a WiFi hotspot.
These mobile WiFi hotspots are becoming even more useful with the growing ubiquity of high-speed 4G/LTE data networks, offering connection speeds more than 7Mbps, which is faster than most people have at home.
Four ways mobile workspaces are transforming utilities
It might seem like a simple thing but for an operation as large and decentralized as a utility to keep everyone 'on the same page' is a lot more difficult than it sounds.
However, the mobile workspace is bringing about a democratization of data where back-office managers, crew supervisors and field workers all have access to the same real-time information to help them be more effective.
Here are four key benefits of a connected mobile workspace:
1 – Real-time communication – More than just voice, field workers can share video and photos direct from a work site, speeding up job assessment and allocating resources faster and more accurately. Incoming weather updates can be shared quickly with remote crews. Group messages can be broadcast simultaneously, ideal for safety or job updates.
2 – Improved safety – Vehicle inspection reports (DVIRs) can be submitted electronically on completion, with any maintenance issues raised immediately and servicing scheduled automatically, improving equipment safety standards. Safety videos and alerts can easily be shared with remote crews. Contractor safety is improved with real-time confirmation of areas where power has been disconnected to allow vegetation clearing work to be completed.
3 – One dashboard to see everything – The whole team can get a bird's eye view of the entire operation, improving coordination of crew resources, determine who's working nearby and which teams to dispatch to new jobs. Telogis Share, which improves response times, allows other utilities or contractors a controlled, real-time view of your map.
4 – Minimized paperwork – Paperwork (particularly the traditional hard-copy variety) can slow your team down. Electronic forms on mobile devices can transmit job information, equipment updates or crew status directly to the cloud for faster turnaround, better data accuracy and less time spent chasing reports.
The power of the connected workspace is helping utilities meet the challenges of managing massive networks and improve response times. And when the power goes out, that's all that matters.
Learn more about Telogis for Utilities
Ask an Expert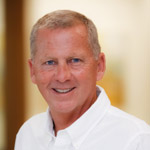 Have a question about how utilities are using telematics and the connected mobile workspace to transform? Tim Taylor has extensive experience working closely with utilities, helping them to use the connected vehicle ecosystem to reduce outages and improve safety. He currently serves as the Client Success Officer at Telogis.
Enter your question for Tim in the comments section below.