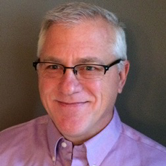 Our guest blogger Brad Penneau brings nearly 30 years of motor carrier safety, compliance, risk management and operations experience. Brad has written the manuals on the five motor carrier best-selling, best practices on safety, and has worked for Con-way Freight, Schneider National and UPS.
How much does an accident cost your fleet? A lot. But ask the same question of your employees and you might get a very different answer.
Most employees do not realize how much accidents really cost a company, presuming that insurance will 'cover it all'. Thus, the true cost of accidents is often minimized by employees.
However, as you well know, there are many costs insurance simply does not cover. It's vital to the success of your company's safety program and overall profitability to have an accurate picture of the true cost of fleet accidents. It's also an effective method of calculating the real value of your accident prevention, or fleet safety program and why you should continue to invest in it.
Direct and Indirect Costs
The direct costs of a fleet accident include vehicle, property, cargo damage and the potential for higher insurance premiums. An injury can add medical costs, hospitalization, rehabilitation expenses and workers' compensation payments.
But of much greater concern are less obvious indirect costs.
Generally not covered by insurance, indirect losses can cost a fleet three times as much as direct costs – they are like rocks hidden below the surface that can sink a profitable business.
"The economic and societal harm from motor vehicle crashes amounts to over $871 billion annually." National Highway Traffic Safety Administration (2014 study)
Indirect costs can include such things as operational disruptions, loss of productivity and damage to morale.
Let's consider a hypothetical scenario:
An employee backs into the front end of another vehicle in the yard. An employee working in the trailer of the struck vehicle falls and twists his ankle.
How many employees stop working or gather at the scene and for how long?
When the safety supervisor arrives at the scene to start the investigation, how many employees continue to watch?
How much time is spent rendering assistance and making sure the injured employee receives medical treatment?
Some of the financial consequences of this accident could include:
Time spent investigating the accident and writing reports
Wages paid to witnesses
Overtime paid to cover the injured employee's absence
Hiring and training a replacement (if the injury takes a long time to heal)
Repairing the damaged vehicle
Loss of productivity with a vehicle out of action
This hypothetical scenario is being played out on a daily basis and, sadly, most employees and even fleet managers have little idea of the full implications of what are considered minor accidents.
Download the free Accident Cost worksheet (Microsoft Excel format)
Prevention worth more than a pound of cure
The flipside to this discussion on the cost of fleet accidents is that it highlights the very real value of having an effective fleet safety program. Knowing the true cost of fleet accidents helps justify investments made, often referred to as 'loss control' or the ability to control losses before they happen.
Hopefully this is the motivation you need to keep promoting fleet safety throughout your organization while you keep in mind that every accident you prevent saves both direct and indirect accident costs – and that makes a huge difference to your fleet's bottom line.